Lightplanning and lighting design
Hillsand illumination is a newly started company that deals with lightplanning and lighting design for comercial sector and private sector. It is also a consulting business that sells customized architectural lighting design.
The business is designed in to two branches, one beeing light design and the other light planning.
In the light planning branch, the company undertakes projects of all kinds and offer its services to other business in the form of a subscription that, depending on purchased deal, ranges from 5-15% of a part time employed light planner. The lighting design branch undertakes projects from both sectors, private and commercial.
The mission is to create a business that is easy to buy from, easy to trade with and easy to communicate with, has quick results and efficient solutions without losing quality or service.
The company was founded in 2019 in February and looks forward to many years of business.

As an oppening offer we have a for-free campain for Lighting design!
Submit your project documentation for assessment to ur email hillsandclp@hotmail.com . As an opening offer we have a for-free camapin for light design that both private persons and companies can use. We limit ourselves to selecting projects of the once emited in our for-free campain and cannot guarantee fast delivery to the projects we approve, but regardless of size, you can receive as a welcoming offer a completely free professionally made Light design !!!

The documentation we need is dwg planes and a full description of your projects sent to us. If we choose your project we will contact you and agree on a delivery date.

---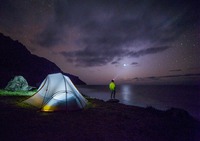 The company has a web shop as a sales method and offers products in both light planning and lighting design. The webbshop will open soon. The objective of the light planning branch is to make it easy for anyone to obtain an exclusive personalized light image at a lower price without compromising the image of light nor the design of the light image.
The web shop offers products developed to make it easier to obtain flexibility with customized solutions. Read more about us in the following tab!